3rd Party Tested
Lab tested and verified potency
Natural Healing
Experience natural healing with CBD
In-store Pickup
Order online and pick up in store
3rd Party Tested

Lab tested and verified potency

Natural Healing

Experience natural healing with CBD

In-store Pickup

Order online and pick up in store
Emporium 419 offers only the finest CBD, Hemp derived products and natural remedies.
"Really nice people and very informative! Great experience."

Stacie Domangue

"I was so impressed with this product. Immediate remediation of my pain!"

Patricia Schiefer

"Amazing people and amazing store. Always has what you're looking for and they really take care of their customers."

Mike Oliver

"I cannot say enough about the products. 5 day head cold and cleared up in 12 hours. I am a believer!"

Carl Schoubye

"The CBD candy is home made and is amazing for my anxiety. Highly recommended!"

Issac S

"You got the best kratom around"

Mark Fry

"Neat stuff, my dog quit having seizures."

Shawn Salmon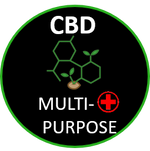 Cannabinoid (CBD)
Cannabidiol has effects on the brain. Cannabidiol seems to prevent the breakdown of a chemical in the brain that affects pain, mood, and mental function, acting as a anti-inflammatory, anticonvulsant, antioxidant, antiemetic, anxiolytic, and antipsychotic agent.
Cannabichromene
A powerful, non-psychoactive cannabinoid, meaning it will not create a "high".  CBC has been shown to encourage the human brain to grow by increasing the viability of developing brain cells in a process known as neurogenesis.
Cannabigerol
CBG works by binding to both receptors where it's thought to strengthen the function of anandamide, a neurotransmitter that plays a role in enhancing pleasure and motivation, regulating appetite and sleep, and alleviating pain.  Unlike THC, CBG has no psychotropic effects, so it will not give you a high.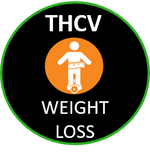 THCV
The main advantage of THCV over THC is the lack of psychoactive effects.  THCV has been shown to decrease appetite, increase satiety, and up-regulates energy metabolism, making it a clinically useful remedy for weight and management of obesity and may help Type 2 diabetics control sugar cravings.
CBN
CBN is shown to help improve sleep.  CBN is shown to regulate the immune system and works to relieve the pain and inflammation caused by several conditions including arthritis and Crohn's disease.
Delta 8
Delta 8 has its own set of therapeutic benefits.  A pain-relieving, anti-nausea,  anti-anxiety cannabinoid that may protect your nervous system, and stimulates appetite.